About
Who We Are

Hampshire Farms is a wholesale greenhouse that engages in the growing of perennials and distribution of house plants, and holiday décor. Our products can be found at The Home Depot locations across Chicagoland, Wisconsin, Minnesota, and Northwest Indiana.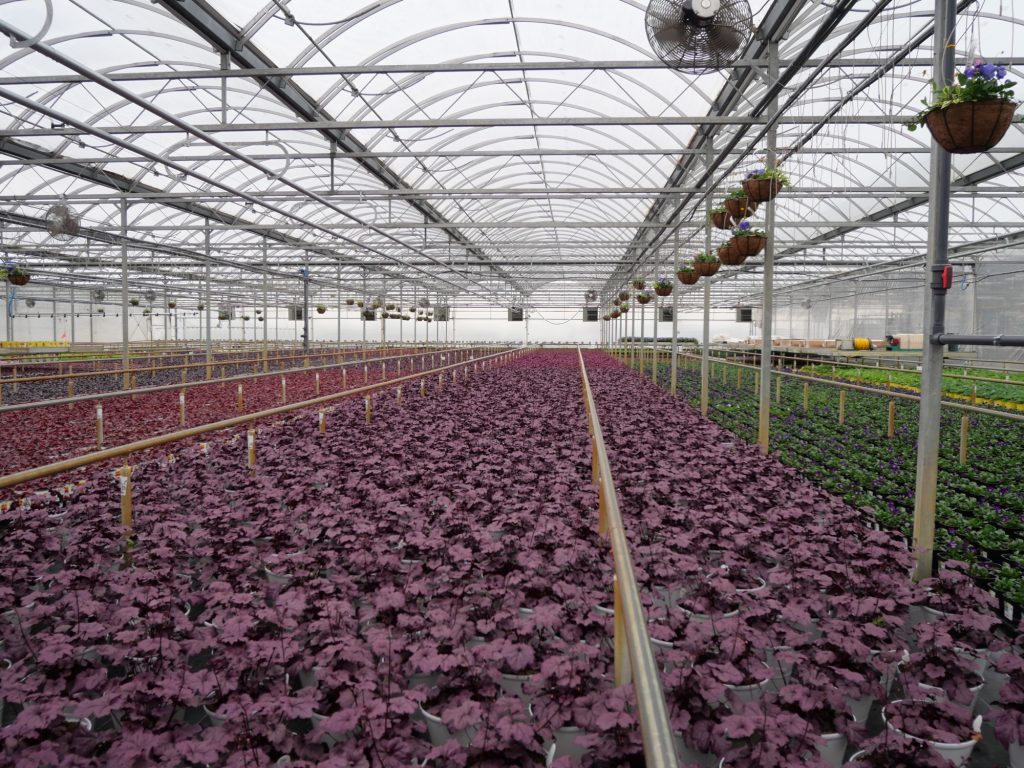 Our farm produces over 3.5 million plants per season using approximately 1 million square feet of indoor and outdoor production space; and our climate-controlled greenhouse creates the ideal environment to meet the specific needs of our different crops. In 2021 alone, we grew and shipped 170,000 Salvia, 150,000 Dianthus, 145,000 Hosta, 127,000 Coreopsis, 125,000 Violas and 100,000 Coneflowers.  
Through our dedication to innovation, we are able to produce healthier plants more efficiently and reduce our impact on the environment. Our farm utilizes biological insect control to reduce our reliance on pesticides, employs upgraded irrigation control systems, automated robotic planting equipment and LED grow lights, applies controlled-release fertilizers and has an aggressive plastic recycling program which keeps our plastic waste out of landfills. 
We are proud that Hampshire Farms can be counted within the top 100 growers in the country and even more proud of our reputation both with our customers and within the industry.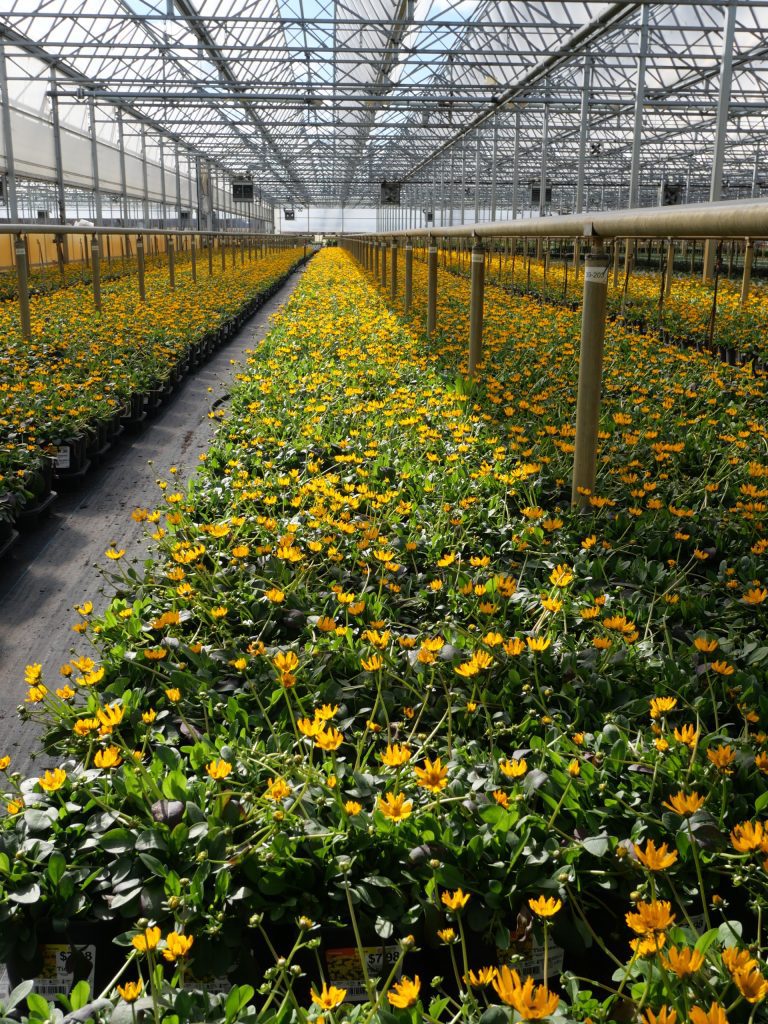 Our Team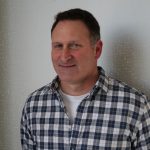 Bob W.
Vice President 
Nothing is better than to see a customer happy with our high-quality plants. I love the outdoors, football, exercise, eating, and spending time with family and friends. I have a competitive spirit that shows itself in almost everything I do. I enjoy working with our energetic team and look forward to many, many years of continued success.
Paige S.
Production Inventory Coordinator
I spend my free time with my 2 boys. We like to play video games, go on hikes, and make dinners together. Some of my proudest moments have been when my kids identify different plants, trees, or shrubs during walks in forest preserves. It has made me very proud to know that I sparked an interest in nature in the next generation.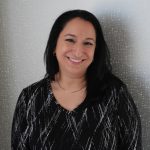 Susan C.
Director of Sales, House Plants 
I love working in an industry that is evolving each year. I never like to stay in one spot for too long, so the plant world has been a fun and exciting career path for me. There are so many amazing people I have met throughout the years from Hampshire farms co-workers, plant vendors and Home Depot associates. I love meeting new people and telling a joke here and there. I'm a mom of 2 kids and 3 pets. Our house is wild and crazy which is exactly the way I love it! My life's motto is to never take life too seriously because than you will miss out on all the good happening around you.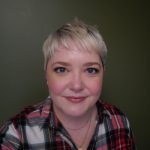 Livia G.
Buyer, House Plants
I love that every day at Hampshire Farms presents me with something new, there's no such thing as just another boring day at the office! Outside of work I can be found baking, cross stitching or arranging flowers.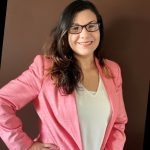 Eva R.
HR Coordinator
I love to work alongside managers and teams at Hampshire Farms because they are passionate about what they do and are dedicated to their roles.  Everyone contributes and communicates effectively regardless of if they are working from the greenhouse or from the field with our customer or product. Outside of Hampshire Farms, I am kept busy and entertained by my daughters, husband and a golden retriever named Lexi.  
Patrick J.
IT Specialist
I have been in the computer industry for 38 years and I have been in support for the majority of that time. I served in the Army as an MP and have lived in this area my whole life. I like to go to the movies and play tennis. I have been married for 39 years and have 2 Children and 2 dogs. My Kids and I have twice gone to the National Finals of the USTA (United States Tennis Assoc.)
Michael L.
Grower
I am dedicated to growing quality perennials for our customers. Towards that end I am always looking out for new ideas, methods, and technology. I am happiest outdoors, but a greenhouse is the next best thing.
Kelly A.
District Supervisor
I have worked in the horticulture and merchandising field for many years. From small local nurseries to large production facilities, I have gained a wealth of knowledge in this industry. In my free time, I am the CEO of a non-profit equine therapy facility that serves under-privileged youth in foster care that focuses on drug prevention. I am married and have 3 boys who I enjoy watching play sports.
Kimberly G.
Field Sales Supervisor
I enjoy my job and all the great people working for Hampshire Farms! When I'm not working, I spend my time with family and friends. I also love getting outdoors for hiking or biking with my dog, Riley.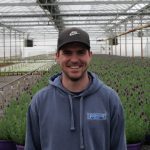 Matt H.
District Supervisor
I've worked for Hampshire Farms for 6 years now. I'm one of the district managers in the Chicagoland suburbs. I enjoy working outdoors and going to different locations every day for work. In my free time I enjoy watching sports and working in the yard. My favorite plants include Philodendrons, Citrus, Ferns, Hosta, Heuchera, and Creeping Phlox.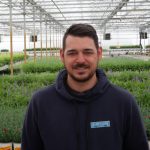 Travis H.
Regional Merchandiser Manager
I have been with Hampshire Farms for 12 plus years. My favorite part about the job is customer service, training, and creating fresh new plant displays. My favorite perennial is a Hosta and my favorite houseplant is a Calathea. I like to spend my free time fishing and golfing.
Mark M.
Field Sales Supervisor
I've been with Hampshire farms for 3 years and I'm just starting my second year as a Supervisor. I've become a plant collector and terrarium builder. This year I bought my first house and have expanded into yard gardening, my first project has been to accumulate as many varieties of Heuchera as possible to make a rainbow of color in my shade garden. My other hobbies include playing guitar and restoring vintage pedal start mopeds. I have a handful of cats with my wife, an avid plant person herself. I'm grateful for my family at Hampshire, too!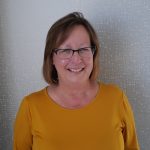 Jill M.
Inventory Manager
Hampshire Farms is a progressive company encouraging professional and personal growth. Working with plants daily keeps life in perspective and I learn something new everyday!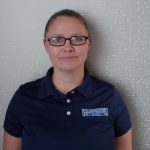 Charlene T.
Field Sales Supervisor
I love working for Hampshire Farms because we are a distinctive, up-and-coming, knowledgeable team of plant professionals. When I'm not working, I enjoy spending time with my daughter. My favorite plant is the Hellebore.
Molly W.
Field Sales Supervisor
Working for Hampshire Farms has given me the opportunity to grow within the business and become a more confident leader. I love spending my free time with my family, gardening, and doing DIY projects. I really enjoy learning about all the different varieties of plants and how to care for them. I especially like the different variety of Hosta, shade perennials, and Pothos.
Frank W.
Field Expediter
I got started in the green industry in 1976 as a Jack-of-all trades for a nursery that supplied Kmart stores in Illinois and Wisconsin. After college, I got involved with the crazies down at the Board of Trade and spent twenty years with them in varieties of different positions. When the computers took over it was time for another career. Coming full circle, I was called to return to the green industry and joined Hampshire Farms.
I have been married to my wife Cindy for 34 years and have three kids. We enjoy snow skiing, snowmobiling, fishing, shooting sports, boating, campfires, and anything that take us outdoors with our two Black Labs.
Jeremy A.
Logistics Manager
I have worked for Hampshire Farms for 3 years and enjoy coming to work ready to face a different type of problem every day. I enjoy working with such a diverse group of people and feel at home while at work. 
Tyler E.
Grower
I come from a background in chemistry and apply that scientific point of view to all aspects of plant manipulation. I am especially passionate about beneficial insects and reducing pesticide use in the industry and hope to continue my education and further develop my skills through continuing education and industry engagement.
Rodd G.
Grower
I'm starting seven years as a grower at Hampshire Farms and have 50+ years as a grower in this industry.  There is a great sense of accomplishment when you take a seed, an unrooted cutting, or a tissue culture plant and grow them on.  In our free time, my wife and I like to visit our four daughters and six grand kids.  Lots of weekends are taken up by getting the trailer out and going camping.  There's nothing better than being out in nature and enjoying the great outdoors in Wisconsin and elsewhere.